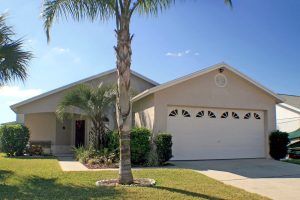 We Buy Houses in Any Condition in North Florida
No commissions or fees and no obligation whatsoever.
We buy properties in these cities & counties:
Alachua, Chiefland, Clay County, Gainesville, Gilchrist County, Hawthorne, Keystone, Levy County, Micanopy, Newberry, Starke, Williston
We Buy Houses Fast For Cash
At Gator Home Solutions, we believe the house-selling process should be faster, easier, and painless for any home seller. We are ready to provide you with a cash offer! When we buy directly from you, we buy your home as is. You walk away without having to do any repairs or cleaning. Take what you want, leave what you want. Our process is Fast, Easy, and Convenient. We will know very quickly if we can help you, and unlike selling through an agent, you don't have to wait to see if the buyer can get financing — we're ready to buy right now!
Get Your Fair Cash Offer
We buy houses in ANY CONDITION in North Florida. There are no commissions or fees and no obligation whatsoever. Start below by giving us a bit of information about your property or call (352) 327-8312
We Buy Houses Gainesville FL – Sell My House Fast!
Get a Fast Cash Offer from A Trusted Home Buyer
We buy houses as-is for Cash. You don't even have to clean! Get a No-Obligation CASH OFFER!
Sell To A Highly Rated Cash Home Buyer!
We buy just about everything in the Gainesville, and all surrounding areas of North Florida. If you need to sell your house fast in Florida, connect with us.
We will pay cash and close fast! We are actively purchasing Distressed Properties, Luxury Homes, Multi Family, Retail Centers, Offices, and Non-Performing Notes!
Give Us A Call : (352) 327-8312
"Quite often investors are willing to pay cash for a home and with the recent tightening of financial restrictions, coupled with the growing number of complaints about low appraisals, having a cash buyer has become even more appealing."